Resources and relationships
Creating value with our six capitals
Our ability to create lasting stakeholder value depends on the continued availability, accessibility and affordability of six key capitals, as defined below.

Financial capital
Our financial capital comprises the various sources of long-term and short-term funds that we receive from equity and debt sources. We transform our financial capital into various inputs in other capitals and through our value-accretive business activities, strive to create industry-leading returns for our capital providers.
`

1,0
2,059
Lakhs
Net worth
0.34
Debt-to-equity ratio

Manufactured capital
Our manufacturing capital includes our plants and equipment, and movable and immovable infrastructure. We continuously invest in state-of-the-art equipment with emphasis on proactive maintenance of these units, resulting in greater efficiency, consistent output quality and reduced environmental footprint.
Two ongoing expansion projects to add 2.5 MTPA to the overall portfolio and reach a total capacity of 8.25 MTPA
5.75
MTPA
Installed capacity in operation
2.5
MTPA
Installed capacity in construction

Intellectual capital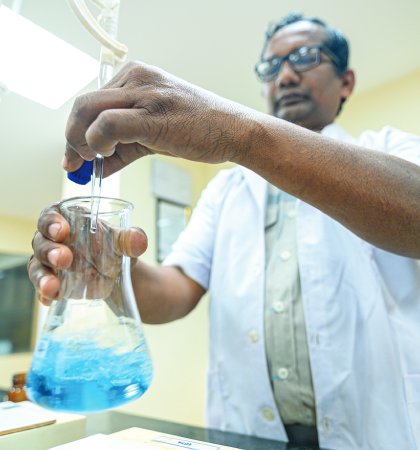 Continuous innovation is the cornerstone of our intellectual capital. Even in a commodity business like cement, an eye for innovation can lead to cost efficiency and sustainability, besides optimising profitability. We continuously seek improvement areas and collectively solve problems to enhance value and set benchmarks for the industry to emulate. This reinforces our brand prominence and thought leadership.
5
members
Strength of the R&D team

Human capital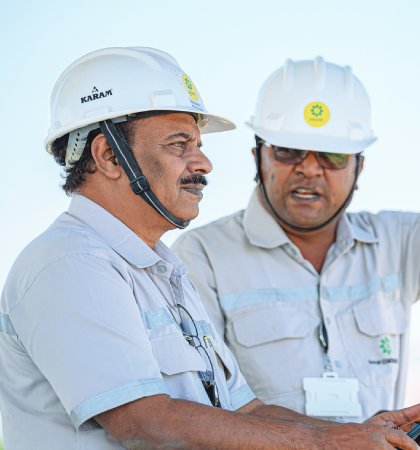 We are proud to employ a workforce that is a good mix of homegrown talent and lateral hires from established corporates. Our people, together with their collective skillset, knowledge, experience and insights, comprise our human capital. Their loyalty and commitment provide us the strength and confidence to operate a stable and sustainable business. Their health, safety and holistic wellbeing, combined with continuous competency enhancement, are central to our operations, and we strive to regularly inspire, upskill and empower them.
State-level award for overall performance during Mines Safety Week
747
Employees
57
%+
Employees who have completed 10+ years service*
`
6,487
Lakhs
Value of employee benefits disbursed
*Mattampally plant

Social and relationship capital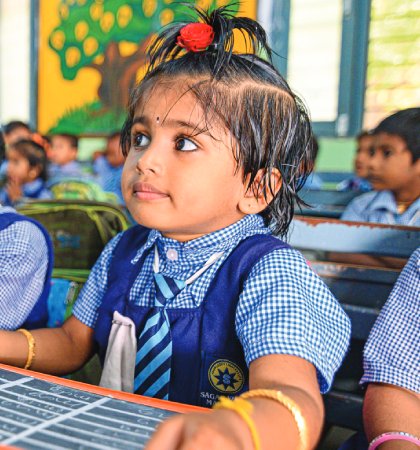 Our operations mandate maintaining healthy relationships with multiple stakeholders along the cement value chain, such as suppliers, distributors, customers, bankers and others. Together with the communities in our direct impact zones, they form our social and relationship capital. Continuously engaging with them to create win-win propositions is integral to our business and in maintaining our social licence to operate.
'Sagar Cement' - A trusted brand of almost four decades with high customer recall
`
84
Lakhs
CSR expenditure in FY2020
16,000
Beneficiaries
465
Vendor engagements in FY2020

Natural capital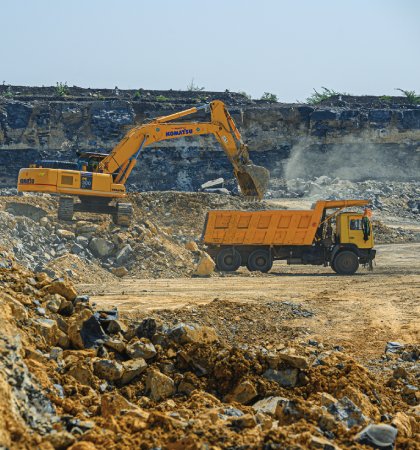 We mine the limestone from the quarries we have the licence to and utilise every grade of limestone that we unearth. We also depend on renewable and non-renewable sources for our energy requirements. We accord the highest priority to the sustainable use of such natural resources and waste disposal, and constantly strive to minimise our environmental footprint.
'Zero-reject' mine operations
Water positive as an organisation
Awarded GreenPro certification for blended cement products, for all our manufacturing facilities
977.97
MnT
Total limestone reserves
8.8
MW
Capacity at Mattampally waste heat recovery plant